Have Renovation in Mind?
There is a saying in the renovation industry, "Renovation is like a box of chocolates, you don't always know what you are going to get."
And it only adds to the problem, that the scheduled upkeep of our swimming pools is often one of the last thing which comes to our minds. A luxury; seldom appreciated, often misused.
It is for the same reason that when you do decide to spend on the upkeep of your pool, it has to be a calculated and meticulous decision.
When to Remodel your Pool
We know it may seem a little overwhelming and frightening at first, but trust us; a well thought out plan is going to save you hundreds of your hard-earned dollars.
Before we dive into the finer details, first let us understand the various instances when and why your pool may need renovation or maybe a pool replastering service.
A few ideas you could consider for renovation
Fountains and falls
Like we said, no one wants a fun activity to become monotonous. Adding something as simple as a fountain, or a shiny new slide goes a long way to add to the mood.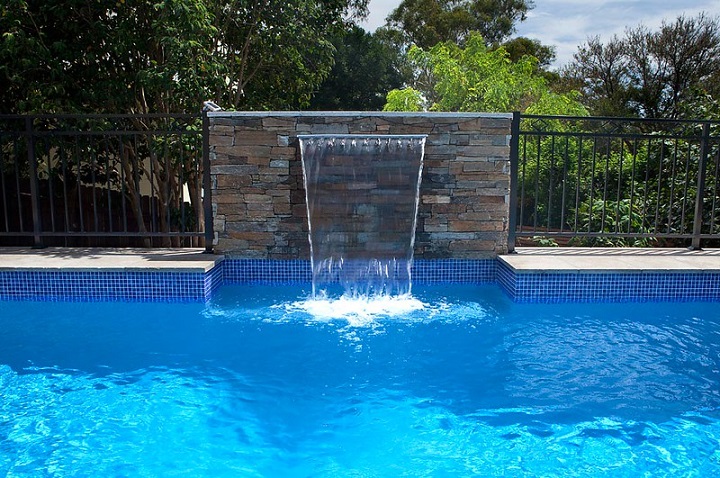 Change or add some night lights
You must have noticed in many Hollywood movies that how picturesque the pool, which is lighted properly, looks at night.
Some small LED lights beneath the surface of the water, or on the side walls, truly add to the beautiful atmosphere near a pool.
A night swim with a glass of champagne will never be the same again!
Modify the shape and add beautiful designs
Perhaps when pool remodeling, you could shape it like an 8. Or you could strip away the old obsolete tiles and replace them with exciting new designs.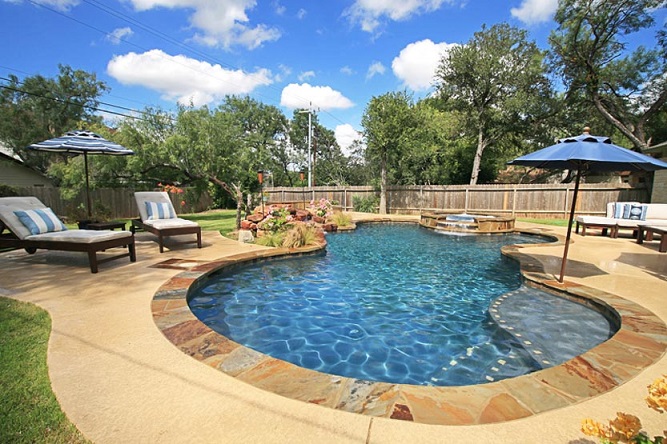 How about adding a few plastic animals here and there? You may notice that kids suddenly seem too eager to swim and play around the pool. We recommend experimenting with various looks.
And finally, picking the right remodeling company
Does the company have a good track record?
We have seen many people spend their precious and hard-earned money on shady contractors who have bad or no track record. It is always prudent to perform a background check on the said company. You could ask around town, or enquire from your friends who already have a pool. It helps, always.
Are they legitimate and do they have the proper clearance?
Unknown to the general population, it is fairly easy to fall prey to fraudulent contractors and agencies. It is always best to seek agencies which have the membership of The Association of Pool and Spa Professionals, and whose technicians are CPO certified.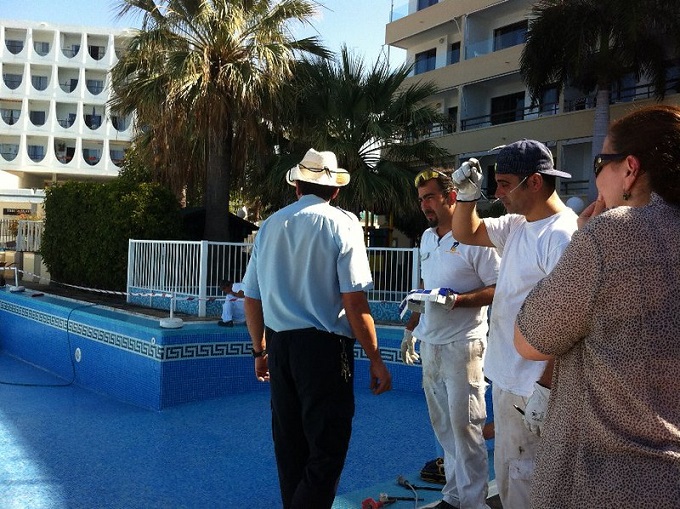 This ensures prompt and quality service as you have a governing body to complain or fall back on.
Do they cater to your pool needs and have the desired expertise?
If the company that you are planning to hire is incapable of implementing your choices and designs, it is always better to move on and pick out another, than trying to negotiate a middle road. Sift through their history for any grievances from past employers, and this will give you a clue as to whether they fit the bill or not.
We are here to help!
Who knew that a task as simple as remodeling your pool can seem so daunting and befuddling? But this thorough planning is necessary if you want to spend just and spend right.
Life has given us plenty of things to worry about; don't let the puny pool be another taskmaster!
Armed with our highly-skilled technicians for Calabasas Pool Remodeling Service, you will have the best pool to boast about in the neighborhood. Just give us a quick call and we'll handle everything from there!