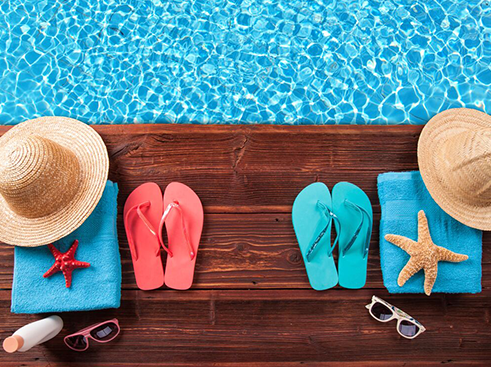 share this post
The perfect winters – how do we picture our perfect chilly climate? For me it's the time when I lay inside my home snugged as a bug in a rug and I bet that for maximum people it's the same. On one such fine day while lounging around the fireplace, I decided to plan some architectural arcs for my house, something which is in mint condition. One idea that popped up in my mind was re - plastering my 30 years old swimming pool. But working alone on the swimming pool area was not my idea, so I pondered over some other ideas – a flower lawn, a living deck area which could be used as a living space for a party as well as a separate deck area and outdoor kitchen area adjoining the swimming pool area. These steaming fresh ideas stirred up this blog. So let's give some thought to these make-over designs -
1) A home outside home, we can name it. Fireplace, dining area, loungers, cooking corner or a snooker table – you can choose any combination for Outside rooms in backyard. You can experiment with some craziest architectural concepts to add more fun for your family. Certainly you will become the envy of your neighbor.
You can consider some unique stair/pathway ideas in between your outdoor room and other spaces. Gravel pathways (pea gravel, concrete, chips, tiles or grass patches), designer stones and staircase could beautify the whole homescape.
2) You can think about personalized sitting area or a space that's more private. You can plant some high rising planters, shade covers or uncommon hedges that would keep you apart from the hustle –bustle of neighbors and traffic. To add a tranquil element, you can also add a small water feature or you can re-plaster the pool and design the private sitting area around it.
3) Adding a garden area or flower lawn would be a delight to your seven senses. You can plant an assortment of flowers that blossom through every season of the year. The serenity and tranquility it will bring along would make all your efforts worth. Also, if you have to decide to re-plaster your pool, then you must add a flower bed alongside the pool area.
Comments
No Comments
leave a comment